Ultrasound… Beyond the Essentials™
FREE Webinar Series
---
Next Webinar is on
July 2nd, 2020, 9:00AM (Toronto Timezone) / 15h (Bruxelles Timezone)
Ultrasound for Quality Shipping – En français
with Patrice Dannepond – SDT Ultrasound Solutions
Ultrasound… Beyond the Essentials™ is a collection of subject matter experts who just happen to be friends to SDT, and friends to reliability. They are friends because they share the same passion and commitment to creating a better world today, and for the future, through more reliable manufacturing.
We imagine a world where things we need are made sustainably. Where the only impact on the planet's environment is positive, not negative.
We imagine a world where people work safely, without stress, pressure, or fear of getting injured or killed on the job.
We imagine a world where every maintenance intervention on an asset is planned. Tasks are executed effectively, on time, on budget, and follow standard procedures.
Can you imagine it too?
Join over 4000 others who can imagine this. Gain access to all previous webinars on demand (25+ hours of video) plus receive emails for all upcoming LIVE webinars
Meet Our Instructors
The cornerstone of a world-class ultrasound program is training from renowned subject matter experts. SDT's team of experienced professionals provides the leadership your program needs to achieve world-class results. Passionate about ultrasound and reliability, they are ready to transform your program.
We are proud to introduce our core global training team.
---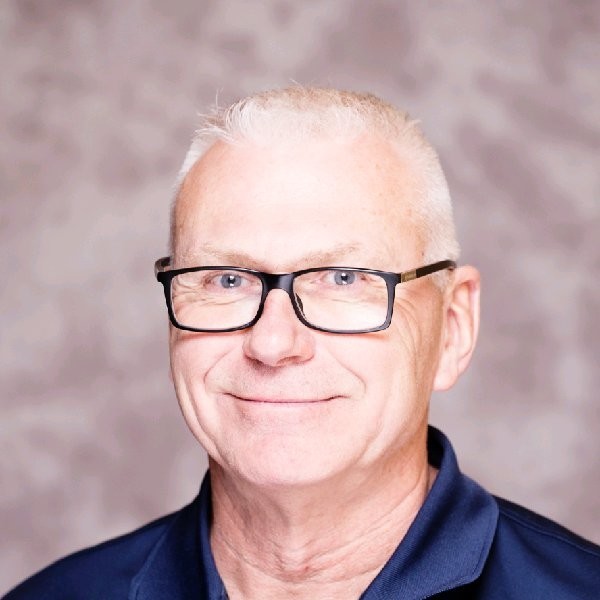 Bob Lees
CRL, CMRP, SDT Corporate Trainer
I have been with SDT for 3 ½ years after 37 years in the pulp and paper industry.  I bring my experience as a steam engineer, millwright, and condition monitoring technician, and combine that with my knowledge of how adults learn.  Being a certified adult instructor means that courses and classes I instruct will have maximum information retention.  Blending humor with common sense explanations of ultrasound and asset failure modes, I ensure students enjoy their time learning and learn more than even they expect.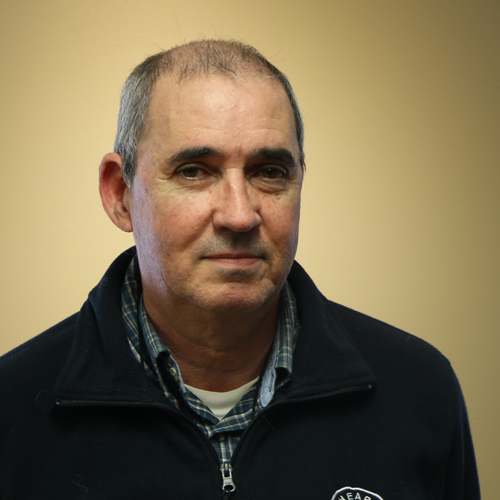 Gus Velasquez
CRL, SDT Corporate Trainer
I am a seasoned Chemical Engineer as well as Certified Reliability Leader and Corporate ultrasound trainer. I have worked as a Laboratory Manager for a Mobil Corp Lubricant blending plant as Chief Engineer overseeing the technical support for the Mobil Reps in Colombia. I have been with SDT Ultrasound Solutions for the last 15 years as Account Manager for Mexico & Latin America.
After almost 40 years in the field I know by experience that sharing my knowledge, I enrich students and myself. As a corporate trainer I am prepared to answer questions on the subject matter also willing to learn from students.
Working in very different fields with different people gave me a wide panorama to enrich the training experience. During my professional life I have trained hundreds of technicians in different fields and have helped to implement many programs in ultrasound and lubrication. I have formal training as a facilitator using the Deming Method.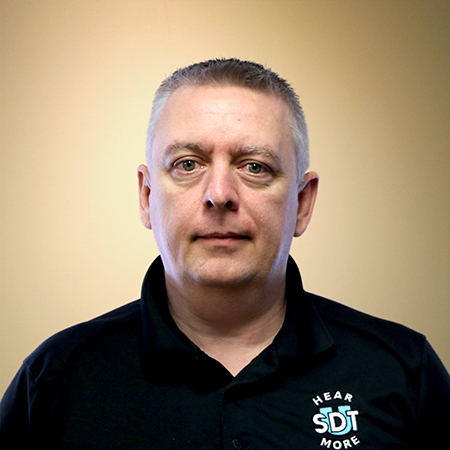 Robert Dent
CMRP. CRL, SDT Canada Operations Manager & Corporate Trainer
I am responsible for managing SDT's Canadian operations. I lead cross functional teams dedicated to supporting the ongoing development of client's maintenance and reliability programs. I am a Certified Maintenance & Reliability Professional (CMRP) through SMRP and a Certified Reliability Leader (CRL) through AMP. I have over 20 years' experience helping organizations advance reliability by successfully implementing Ultrasound and Vibration programs.
 
I am a certified Vibration and Ultrasound analyst who has helped customers across many different Industries on four continents. I am a very passionate trainer and relish the opportunity to transfer my knowledge. My goal is to provide valuable information that advances the attendees respective condition monitoring and reliability programs.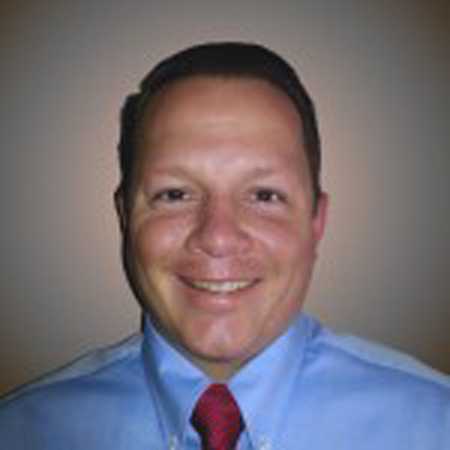 John Buffinton
CRL, MLA1, SDT Corporate Trainer
I'm a level 2 qualified ultrasound instructor, Certified Reliability Leader (CRL), Level 1 Machine Lubricant Analyst (MLA1) .  I come from an interesting background as a 20 year veteran of the US Army where I had many roles from maintenance supervisor, maintenance planning and scheduling, and aircraft maintenance and NDT instructor.  I have been a member of the SDT team for 6 years and have assisted numerous companies with their entry into ultrasound and support through their journey.  Training isn't just about putting out information, it's about helping students learn the subject. I love helping people learn about Ultrasound, and watch them implement it into their reliability program.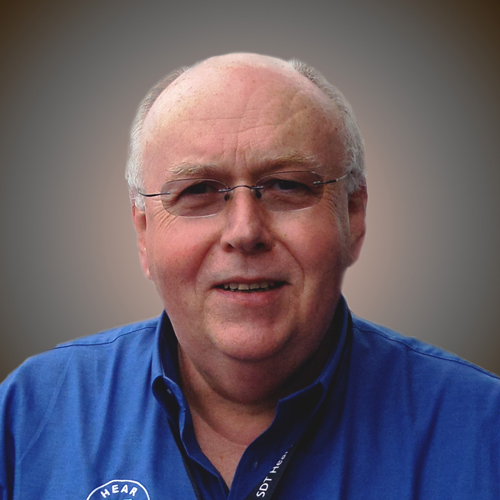 Tom Murphy
CRL, Manager of Corporate Training
My primary responsibilities include training SDT's current and future trainers, ensuring consistent training messages from country to country, continent to continent, and language to language. I am a mentor for both SDT Trainers and customers alike.
My extensive field experiences include application of vibration measurement and predictive maintenance in the following industries:
Aviation, Power Generation, Nuclear, Steel, Offshore, Petrochemical, Textiles, Mining, Quarrying, Paper, Marine, Food Production, Automotive and Pharmaceuticals
I have 35 years' experience in vibration measurement, 22 years' experience in infrared cameras, 17 years' experience in ultrasound and I am a trainer and facilitator in Failure Mode & Effects Analysis and Root Cause Analysis.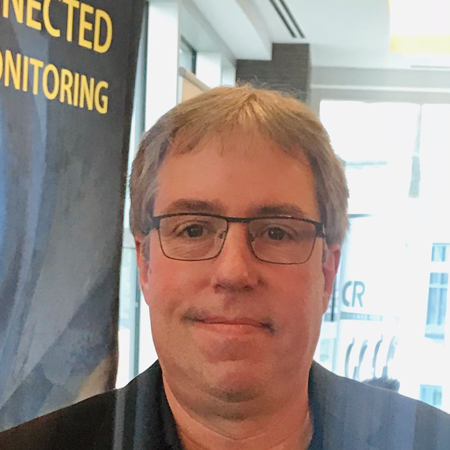 Gilles Lanthier
CRL, SDT Corporate Trainer
I am the Senior Sales Manager for SDT Ultrasound Solutions in Quebec, Atlantic Canada and Western Canada . I have a long background in vibration analysis with IRD Mechanalysis, Entek IRD, Rockwell Automation and GE/Bently Nevada. I am a Level 3 vibration analyst and level 2 ultrasound specialist. I have taught vibration analysis as well as ultrasound in Canada and the USA for the last 26 years.
We are all familiar with the cliché "the day I stop learning is the
day I die." Yet, too often training is budgeted as a singular event
instead of a long-term commitment to competency.
Being a "Learner for life" should be everyone's motto. Considering oneself an expert after a few lessons – or after passing a certification – is naïve and short-sighted; even disrespectful to the real experts who have put in the time.
---
What Our Students Have to Say
Thanks to SDT for providing an excellent equipment and training which allowed Vetropack to find large savings potential and to start with solving the problems immediately already during the inspection. Many thanks to Haris and Danko, for sharing with us priceless experience and knowledge. And of course also for a great time outside the work place. I'm looking forward to our future cooperation! 
My team, which consist different specialists (mechanical, electrical and chemical) and who did not have almost any previous experience with ultrasound diagnostics, gained a valuable experience and we were trained to start using the SDT270 in minimum period of time. Training was well prepared, interesting and focused to specific tasks that are useful for our facilities.
Thank you for what you are doing and for the wisdom you prove, thank you for sharing with us your experiences that are not found anywhere else.
Special thanks to SDT implementation team. It was very informative training session leading our team on how they could successfully & effectively implement the Ultrasound technology to drive improvement goal of our refinery asset reliability.